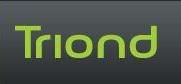 You can earn money online by publishing quality content of any sorts and in any media formats.
Triond
publishes your work on different websites to enable you to reach a wider audience, attain more recognition and earn more money. Among these websites are the following:



AuthSpot
Quazen
HealthMad
Gameolosophy
Notecook
Socyberty
Writinghood
PurpleSlinky
Gomestic




Trifter
Computersight
Musicouch
Sportales
Telewatcher
Bookstove
Cinemaroll
Webupon
Bizcovering
Triond
is for everyone. It does not matter if you are a wholehearted new writer, an experienced freelance writer or someone who wishes to share your thoughts and ideas. Using this publishing service is easy. All you have to do is to create unique and original content in any sorts or format.
Triond
will then publish your content on relevant websites in accordance to its topic. Once your content has been published, it will automatically start generating revenue from various income sources. You'll get paid here on page views, so the more readers you get, the more money you obtain.
Triond
shares with you 50 percent of the revenue your content has generated. It pays every 15th of the month for earnings that you've obtained until the end of the preceding month. It pays through check, PayPal or Western Union money transfer.
For more information, visit
http://www.triond.com
To see some of my
Triond
articles, check out these links:
How to Add a Music Playlist in MyLot
Published on Webupon, Jun 13, 2009
World of Warcraft: How to Take a Character to Shattrath City
Published on Gameolosophy, Jun 10, 2009
Swine Flu: Definition, Symptoms and Prevention
Published on HealthMad, Jun 10, 2009
Feline Parvovirus: Transmission and Prevention
Published on Gomestic, Jun 8, 2009
Common Symptoms of Feline Distemper
Published on Gomestic, Jun 8, 2009
Symptoms and Signs of Poorly Managed Stress
Published on HealthMad, May 31, 2009
Health and Nutritional Benefits of Acai Berry
Published on HealthMad, May 28, 2009
Popular Weight Loss Programs
Published on HealthMad, May 25, 2009