Lots of people were able to watch Manny Pacquiao's recent fights for FREE by using the SopCast player. It has proved to be a very good and reliable source of LIVE and free streaming boxing bouts as well as other highly anticipated sports events. To watch the fight between "Pacman" and the "Hitman" using the SopCast player, just follow the steps below:
1. Download the SopCast player
HERE
2. Open the SopCast.zip file
3. Double-click the Setup-SopCast-3.0.-2008-4-30.exe file
4. Once you have installed the software, this login screen will appear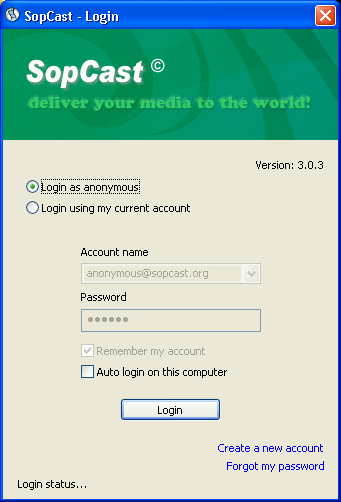 5. Tick the circle next to the "Login as anonymous" option
6. Click the "Login" button.. Here's what you can see after clicking the "Login" button: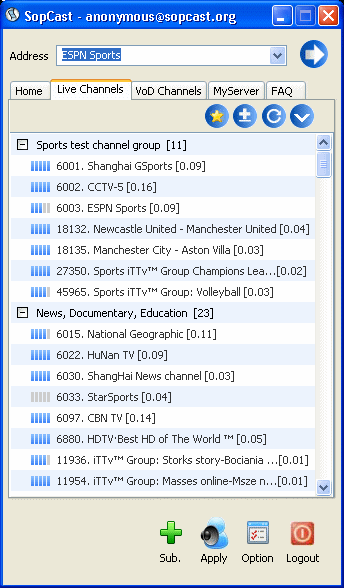 7. In the "Address" bar, type the following SopCast channel:
sop://broker.sopcast.com:3912/24267
8. Then click the arrow next to the "Address" bar.
ENJOY!
Note: Also try checking the live television/streaming links that I've posted in my previous post..
CLICK HERE